Greetings Fellow Brainiacs!
We have some exciting updates for you regarding what we've been up to and what we have planned for the future of OpenBCI.
First off, we put together a short survey to get feedback from you on the things we're doing well, the things we're doing not-so-well, and where we should be headed as a company. If you can spare 5-10 minutes, please fill out the survey to the best of your ability. We will use your responses to improve the OpenBCI platform and decide what to build for you next. Thanks a lot in advance!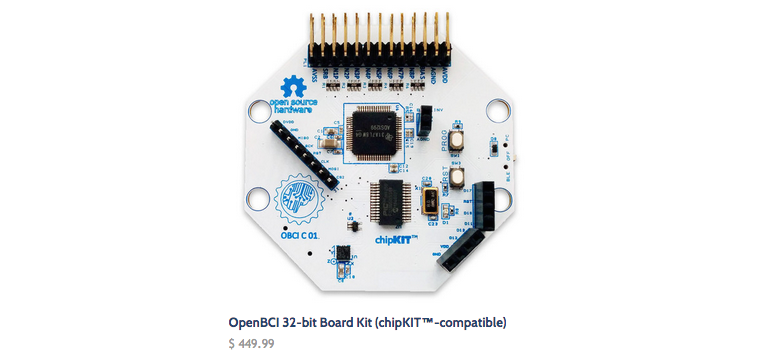 Join Our Growing Community
We've also been working on improving the community component of our website. We recently added a "People" page and a registration form. If you're an active OpenBCI user, we encourage you to register and begin sharing your work!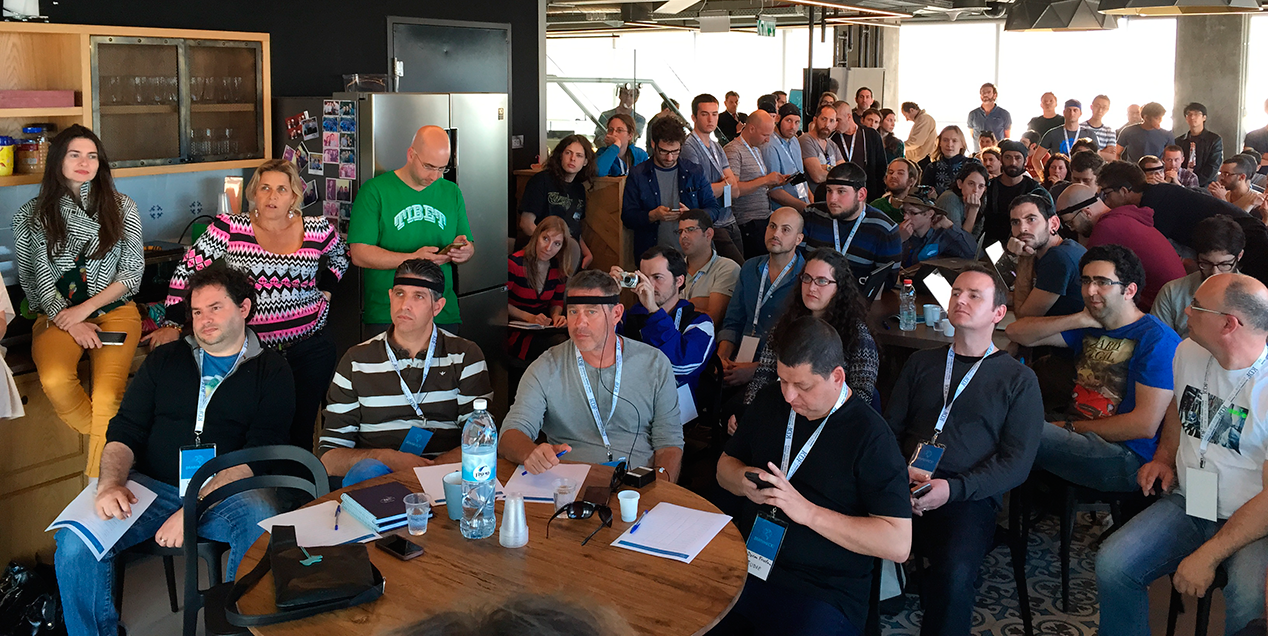 What We've Been Up To
Since we shipped all of the Kickstarter rewards and pre-orders back in Nov/Dec/Jan, we've been busy spreading open-source BCI love and teaching aspiring brain hackers about OpenBCI. Here's a list of some of the amazing events OpenBCI has been involved in throughout the late Winter and early Spring:
Some amazing OpenBCI projects emerged from the events listed above, including a brain-controlled labyrinth game that was featured on the front page of Hackaday, an eye-blink-controlled android application (WinkIt) that was later presented at the London Science Museum's "Upgraded" exhibit, an EMG-powered robotic limb (using the InMoov 3D-printable hand), and an EMG-powered instrument!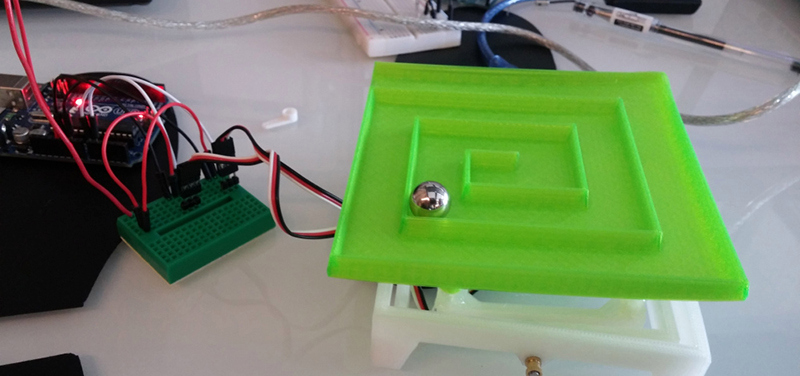 We've begun working with a domestic manufacturer, Florida Research Instruments (FRI), to ensure that we keep our products in stock so that you can get down to business with your research, development, and hacking ASAP. We also highly recommend checking out the dry EEG electrodes that FRI has to offer. We've been working with them in-house and are able to get clean EEG signals through hair with no paste!
Birth Of The Ultracortex
The much-anticipated 3D-printable EEG headset for OpenBCI has made great headway in the last few months and is under ongoing development. In collaboration with the amazing industrial designer Aaron Trocola (aka Threeform), we produced a sculptural prototype of a 3D-printable headset based on a high-resolution head scan (printable files now on github). The headset—formerly known as the Spiderclaw—is now referred to as theultracortex. We are currently strategizing ways to find the resources to turn this crazy idea into a scalable reality. The ultracortex prototype with embedded electronics was modeled by Conor at the fashion component of the 3D Print Design Show in mid-April. The headset will likely work with embedded dry EEG sensors, mounted in 3D-printed holders as seen in the images below. For more information, see the Headware section of our Forum. Stay tuned for updates. More on the ultracortex coming soon.
One of our awesome interns, Rodrigo, rocking the ultracortex prototype at the Eyebeam "The Digital Self workshop."​If you're interested in getting your hands on an ultracortex, fill out our survey and indicate that you'd like to see headset kits added to the store! Note: we will always put free printable .STL files on our github for those who have their own printers.3D printing for the win!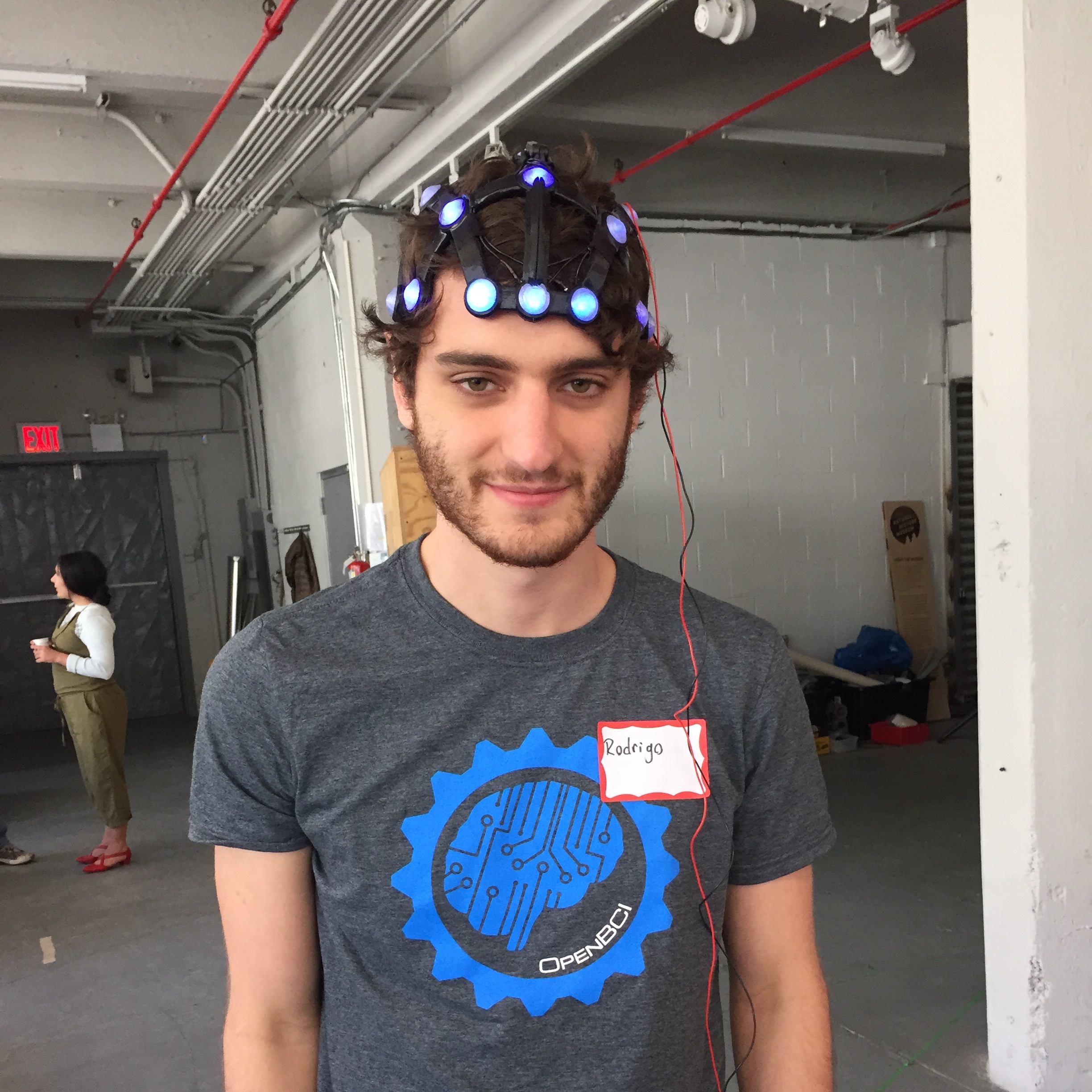 Upcoming Events
We'd also like to tell you about some upcoming events that you shouldn't miss out on!
We hope to see you at one of the upcoming events. If you can make it to any of them, definitely come say hello. We'd love to hear about your experiences working with OpenBCI.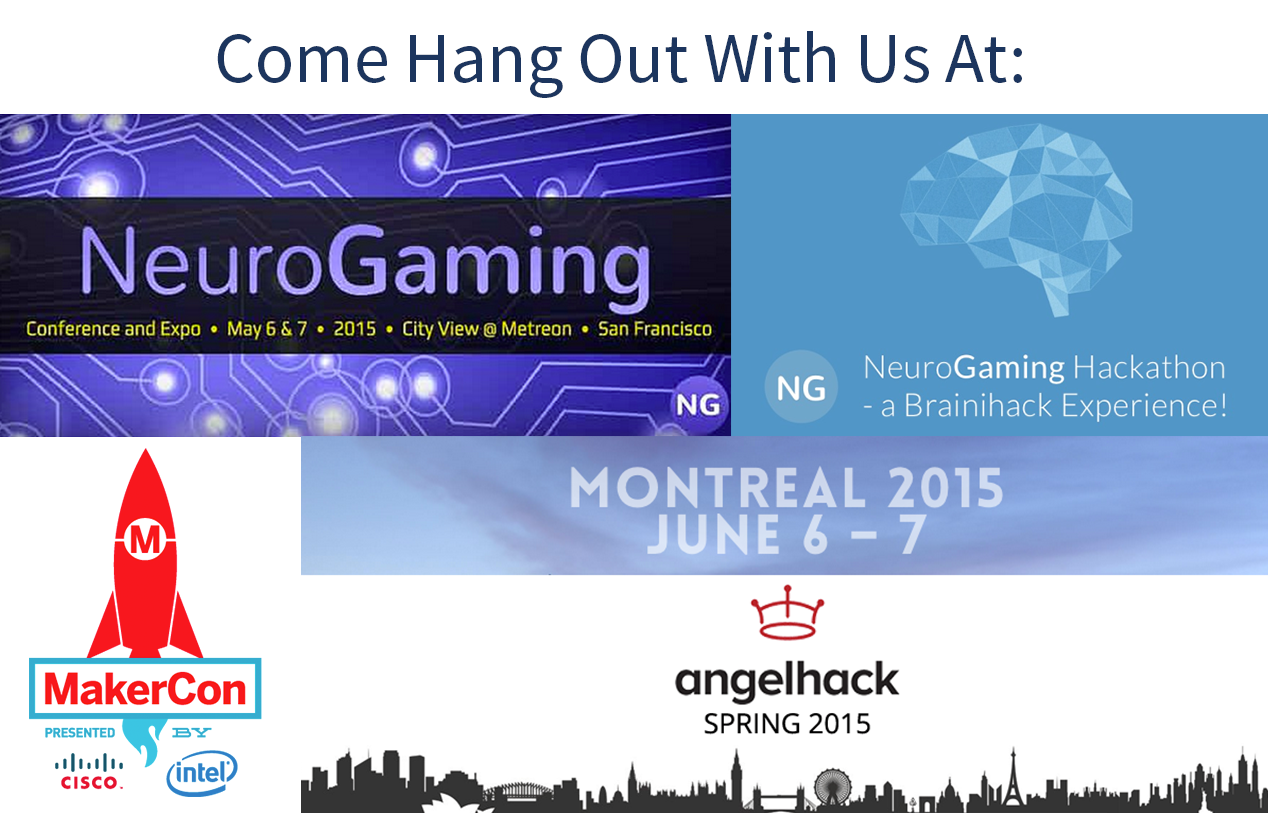 Thank You For The Support
We hope to see you at one of the upcoming events. If you can make it to any of them, definitely come say hello. We'd love to hear about your experiences working with OpenBCI.
If you have any questions, comments, or feedback, don't hesitate to reach out to us at[email protected], and please take 5-10 minutes to fill out survey. Your feedback is very important to us and the future of OpenBCI!
Thank you for the amazing support.
Kind Regards,
The OpenBCI Team